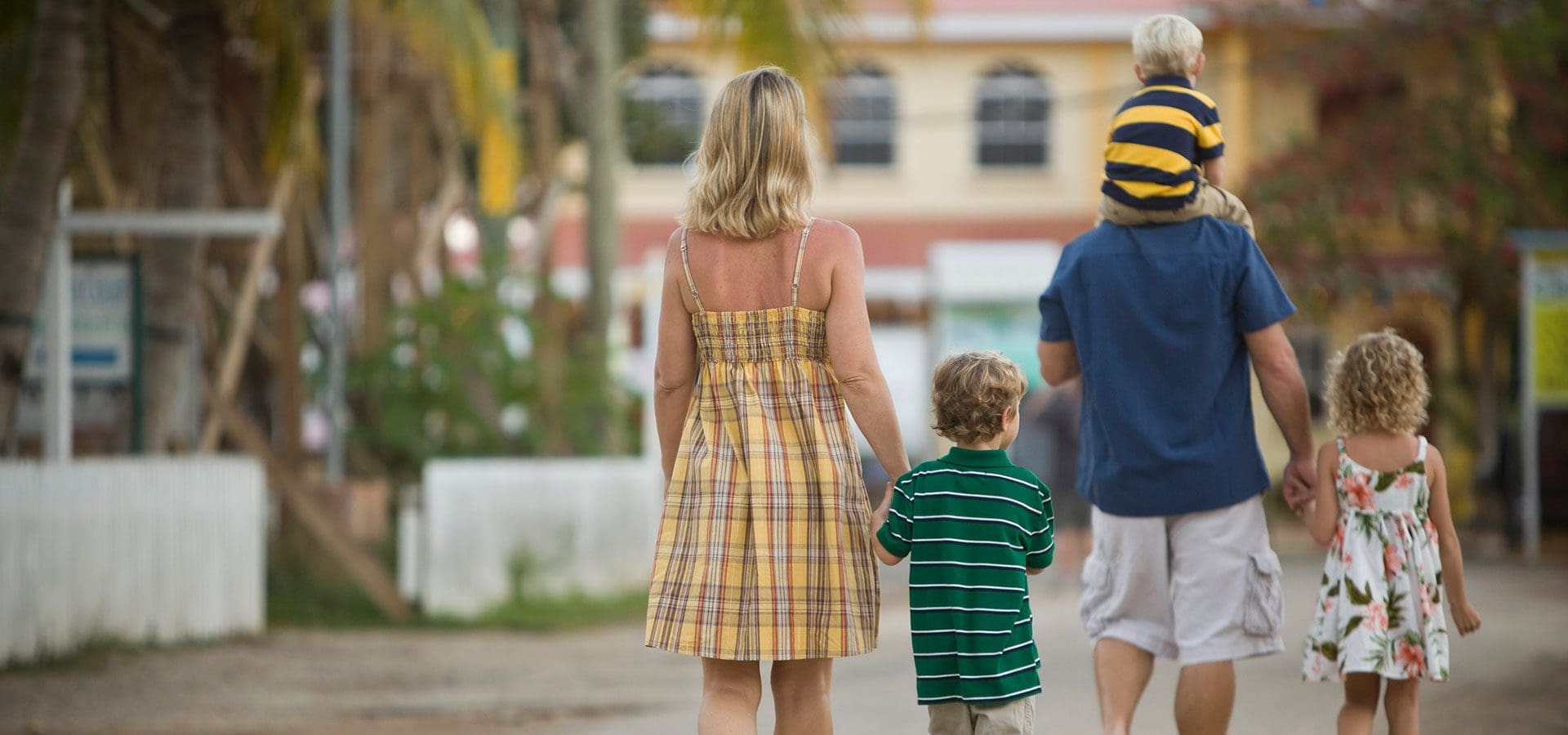 SEE WHAT OUR GUEST SAY ABOUT US
---
You can find these and more on our Trip Advisor Page

Randy treated us to not only the most amazing hike to see waterfalls and a relaxing cave tubing experience, but he has the most incredible wealth of knowledge about Belizean... read more history. His passion for what he does makes the tours even more fun. The drive to each location seemed to fly by listening to him talk about the rich history around us. We can't wait for our next tour with him!

Catherine C


1 June, 2022

My family and I were in San Pedro and wanted to see the Mayan ruins and the jaguars. We we're recommended to Carlos at Blue Morpho by other AirBnb guests... read more at our locations. We couldn't do the ruins and the jaguar preserve on the same day but Carlos was able to get us to the Belize Zoo so we could still see jaguars in the same day. He was also able to set this up last minute which was amazing! A member of my family forgot to book sooner. Our guide was Edgar and he was amazing, knowledgeable and helped us avoid giant buses of tourists from cruise ships that docked the same day at the ruins. He even took pictures of our group with our cameras. The private AC van was extremely helpful as it was hot as heck and we traveled with a two year old. A delicious lunch and cold water was provided. Definitely recommend these guys!

Danielle


1 May, 2022

I'm caution about booking tours mainly because some of the horror stories I've heard, but I had nothing but a stellar experience with Blue Morpho tours. I had lots of... read more questions and probably filled Carlos's email box to capacity, but he answered any and all concerns I had in a timely matter. Day of the tour Carlos was on time (actually early) and such a delight to talk with on our way to Actun Tunichil Muknal (he's pretty funny too), Hugh, my tour guide is so enriched with Mayan history and culture I could pick his brain for days. As a guide he's basically your personal archaeologist. I would absolutely book any of my future tours with Blue Morpho.

KrissyNY646


1 April, 2022

Erolyn did a fantastic job taking us around the different Mayan sites and guiding us through the cave tubing. It was a very informative and relaxing trip. Definitely... read more worth the early start!

Laurence S


1 April, 2022

We had a great tour with Blue Morpho tours. Our tour group had a deadline to be back for our earlier flight and they were able to fit everything... read more in without us feeling too rushed. Erolyn's fast and furious driving got us there in time! Carlos provided great comedic relief during our cave tubing adventure. Our group had a lot of questions about everything from life in modern day Belize and in Mayan times and all our questions were answered. I highly recommend Blue Morpho tours if you are looking for a fun day trip.

JULIET


1 April, 2022

Blue Morpho Tours of Belize was very well organized and accommodating and our guide Erolyn was wonderful. She brought authentic enthusiasm and fun to the experience and shared so much... read more knowledge of the history and culture of Belize, especially the Mayan ruins of Xunantunich.

Jennifer S


1 April, 2022

Does it GET any better? Doubt it! Carlos and crew took me, my husband, kids and grandkids on a whirlwind tour - we went to Olde Belize, ... read more the Zoo, Cahal Peche, the Inland Blue Hole, St. Herman's Park, ate local food, learned history, laughed, told stories - over a fantastic four day visit. And it wasn't just Carlos - Erolyn, Tito and everyone associated with Blue Morpho was professional, entertaining, friendly - no, it does not get better than this. I want to do it again! Thanks Carlos and crew ~ you're unBelizeable!

r0salar0sa


1 March, 2022

First time ever for writing a review on any platform(I'm one of those guys). My experience with Belize Blue Morpho Tours was great enough to finally crack me. Carlos... read more made our day perfect. We did 3 experiences- cahal Pech, zip-line, and cave tubeing; it was a full day. Spending 9 hours with Carlos was great, I honestly hope I get to do it again some day. Carlos took care of everything for my family of 4: my wife and 2 teenage daughters. Carlos was even able to crack jokes that made my daughters laugh! Everything was timed perfectly even dodging the cruze ship tours that were in town making it that much more enjoyable. My Dad and his wife have been coming down to San Pedro (where we stayed) and have used Belize Blue Morpho Tours several times in the past, which is how we found out. They have always had a great experience just as we did. Carlos is easy to get along with and willing to do just about anything to make your day awesome. He knows his stuff and is very proud of what he does. He has contacts just about everywhere it seems, giving him and us an edge on the tours we took. I hope I convince anyone reading this review to choose Belize Blue Morpho, you will not be disappointed!

Matt A


1 March, 2022

I booked a Lamanai tour through Blue Morpho and had a great experience. Carlos picked me up at my hotel in Belize City. He drove me to the meeting point... read more for the boats for the Lamanai tour. Along the way, he gave lots of interesting information about the area and was very personable. Although the Lamanai boat ride and tour have their own guides (and Carlos waited for me at the meeting point to take me back afterwards) I definitely felt like Carlos was way more than just the driver. He was definitely part of the tour experience and you can tell he is very knowledgeable about Belize. He's also a very safe driver, which I appreciate. I highly recommend Blue Morpho and booking the Lamanai tour!

Robyn B


1 January, 2022