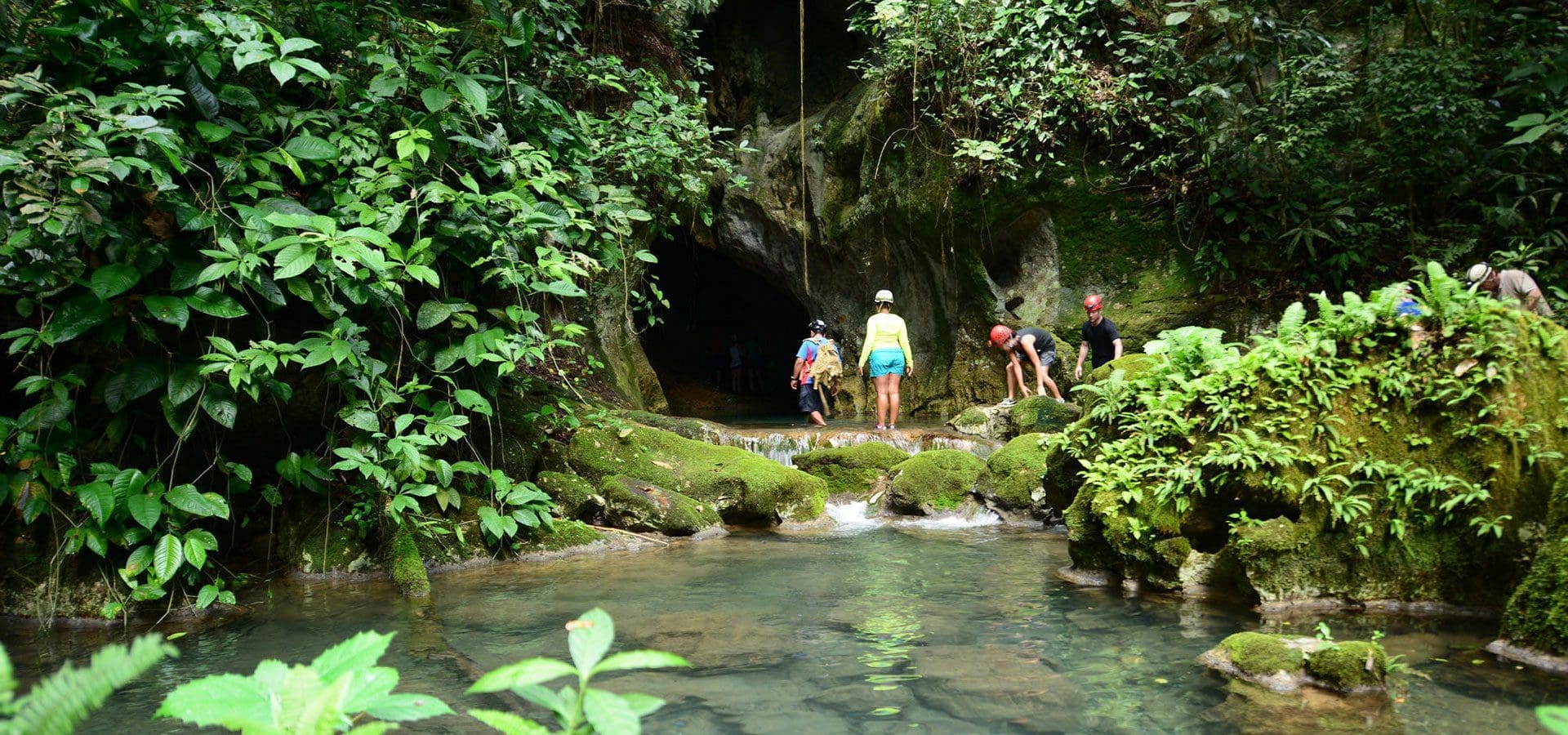 CRUISE PACKAGES
---
INDIVIDUAL OFFERS AND FOR GROUPS
SEE DETAILS
---
These packages are some of the adventure packages we offer, but are not limited to just these trips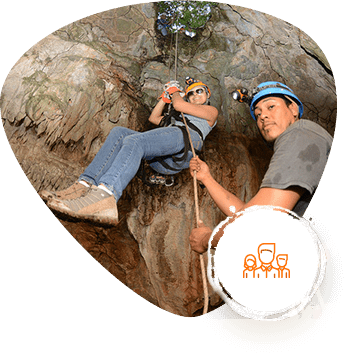 Extreme Zip Line & Cave Rappelling
This adventure leaves Belize City on a one-hour drive to NoHoch Che'en (Jaguar Paw) where an amazing adventure awaits you.Zip Lines as well as a Mystical Cave are explored in this expedition not for the faint of heart.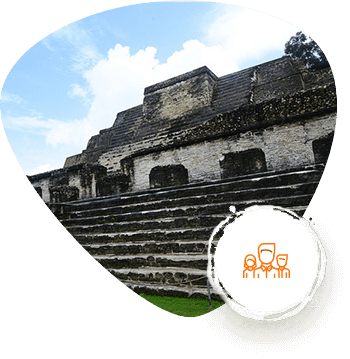 Altun Ha Maya Expedition
A half day tour that takes you back in time, Once tour guide receives clients they take a 90 minute drive from Belize city to the archeological via the Phillip Goldson highway.This is one of the most historic Maya Temples in Belize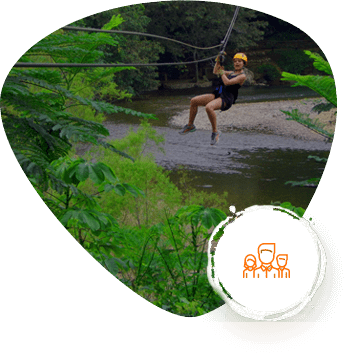 Zip-line Adventure
The Zip line tour is the most daring, challenging and heart racing tour, a must do tour! You make your way through the lush green rainforest to the platform where you will be geared with a seating harness, fastened to the traverse line.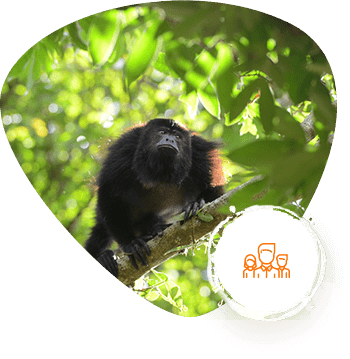 Baboon Sanctuary Experience
 An entire community set aside, dedicated to protecting one of the world's loudest animals. With less than an hour drive from the city you would arrive your destination.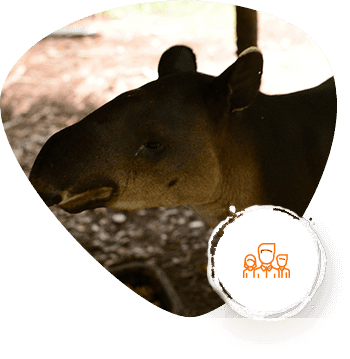 The Belize Zoo
The tour leaves Belize City directly after the guide meets the guess at the decided destination. Learn about Belize city where historical facts and information is given about attractions in sight as you head to the Belize Zoo.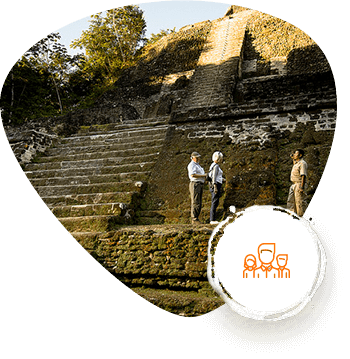 Lamanai Maya Expedition
Upon arriving to orange walk they cross a toll bridge where they leave their transportation and board a motor boat which takes them to the archeological site. This boat ride gives guests an opportunity to see countless birds wildlife.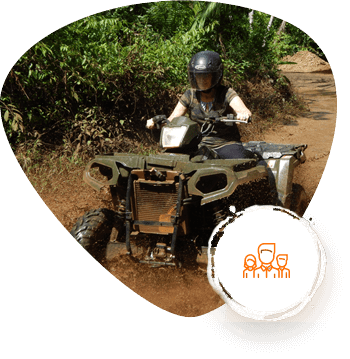 ATV Jungle Expedition
ATV in the jungle of Belize, is one of the many cool adventure to do. First off, your guide picks you from the Municipal Airstrip and gives you historical facts about different attractions you come across.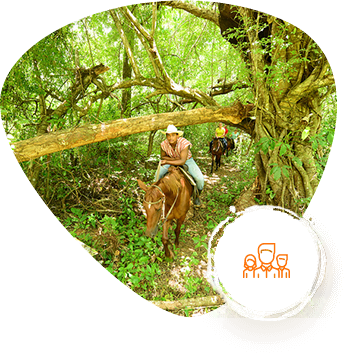 Horse Back Riding | BBL
Once you mound on your horses your guide gives all the pertinent instruction need to ride these amazing creatures. Not much experience needed as these horses are welled trained and don't need much control as they would just follow their guide in front.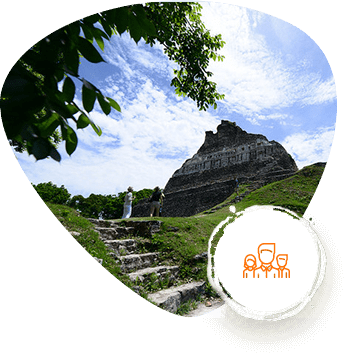 Xunantunich Maya Expedition
. After a two hour drive to the archeological reserve, clients are asked to step out of their transportation and onto a manual hand cranked ferry which takes them across the river.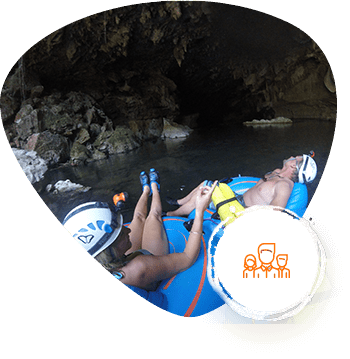 Cave Tubing Excursion
Cave tubing is often described as a must do tour when coming to Belize. Guests accompanied by their guide takes a 75 minute drive to the No'och che'en archeological reserve where wonders begin.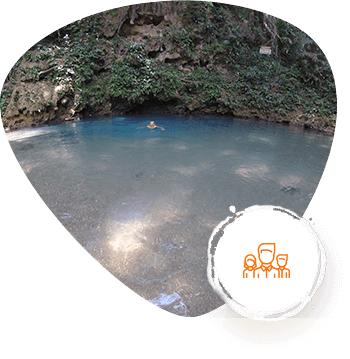 Inland Blue Hole Excursion
 If you want to relax take a swim at a natural swimming hole, this is your tour. The inland blue hole is located just approximately 1 hr. and 45 min from Belize City or only 15 min away from the Cities Capital.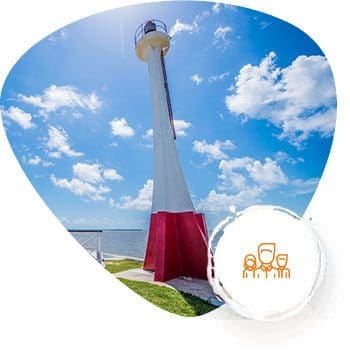 Belize City/Museum Historical Tour
Take a journey through time as we travel through the old capital of Belize. Your guide will take you the city main street, while giving you the main details about old structures and their stories that it entail.