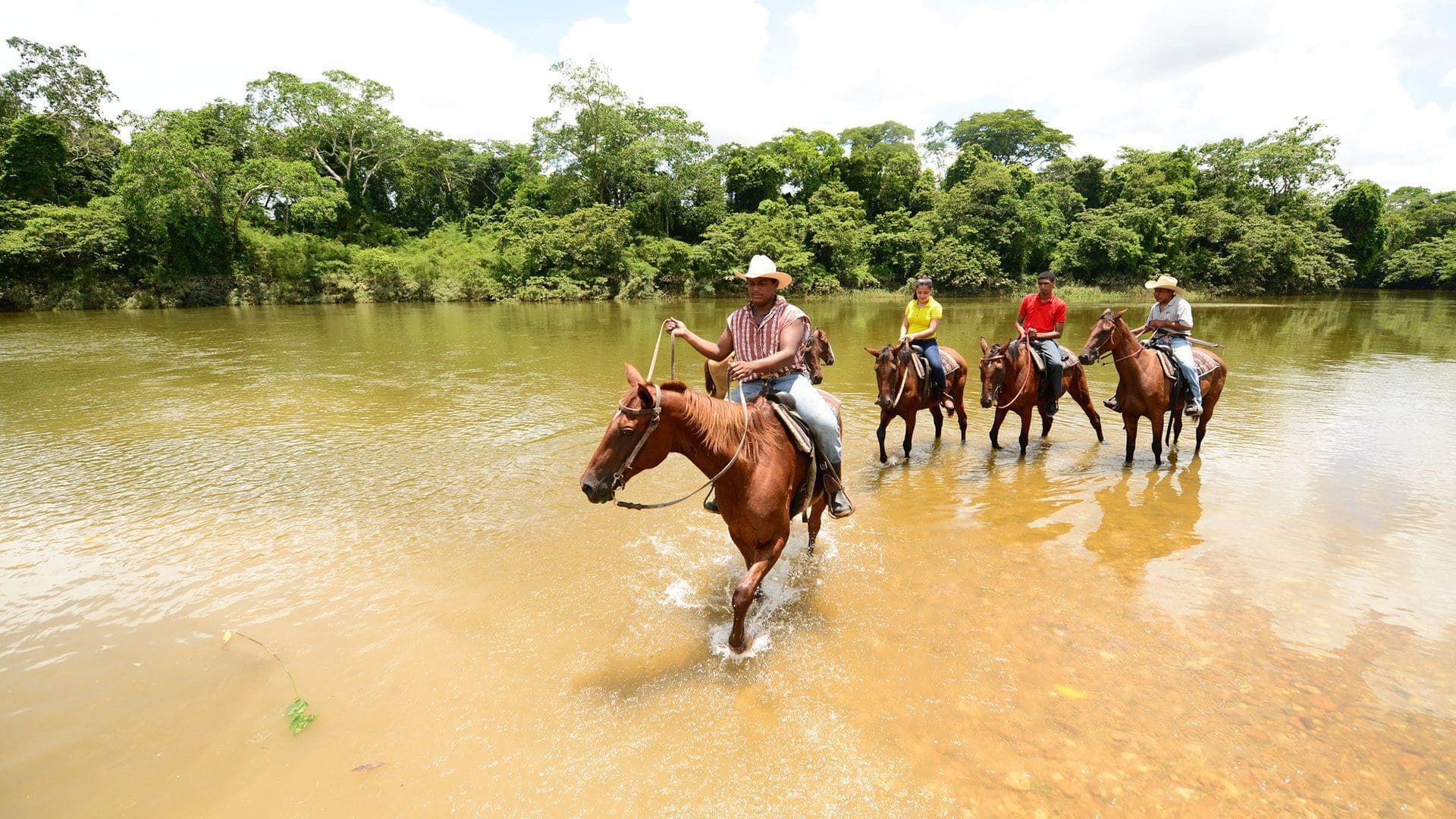 Check out our Expeditions
---
INDIVIDUAL OFFERS AND FOR GROUPS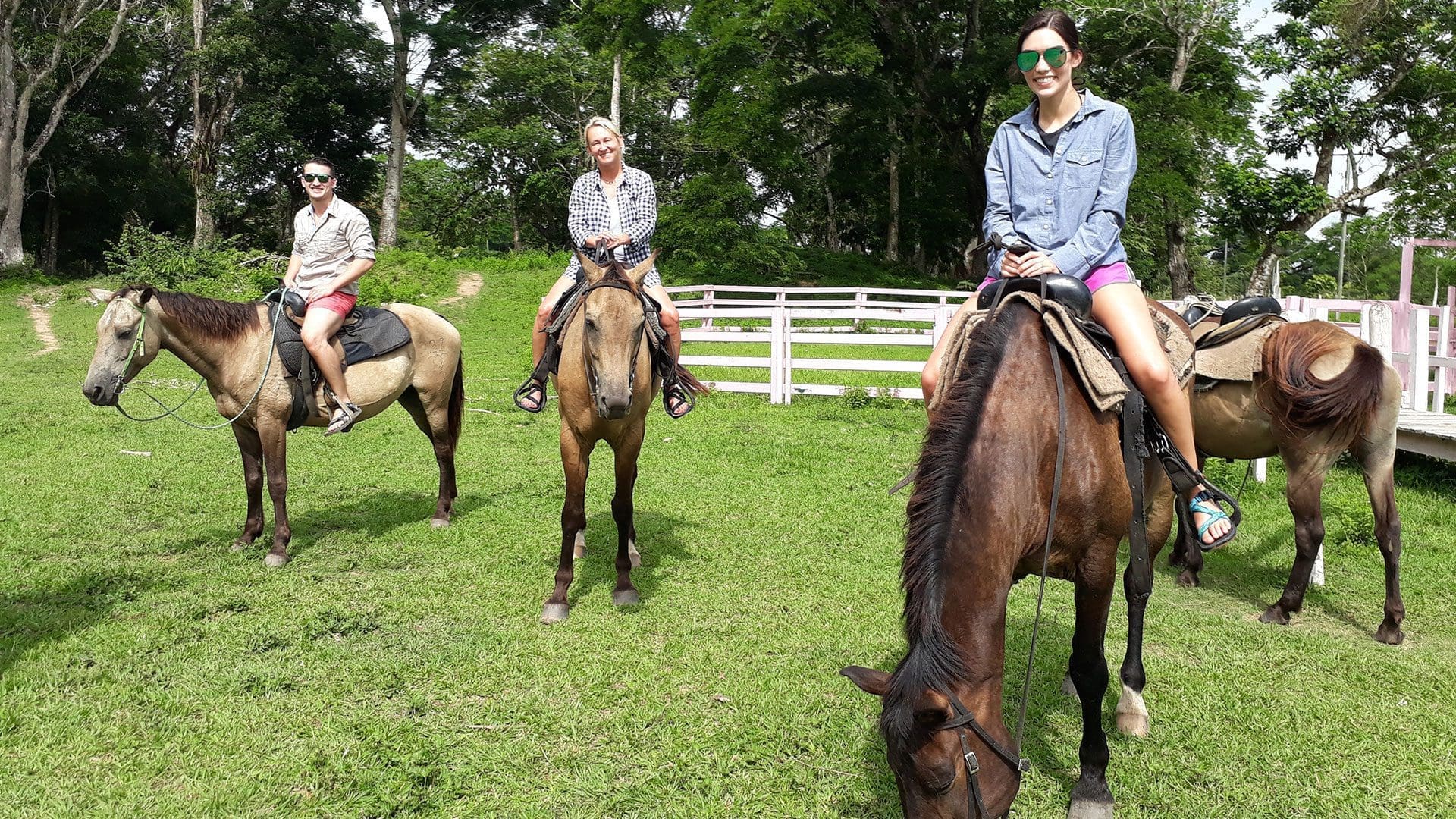 Overview
This tour leaves Belize City with a one hour, forty-five minute drive on the George Price Highway going just outside the town of San Ignacio. Another fifteen minutes off the main road brings the tour to an expansive farm that is home to the beautiful and well cared for horses. Your guide will then provide you with a horse for the ride which takes you through the lush rainforest, on old logging roads, and near the unexcavated Mayan Temple of Tipu. Here, your guide will share the fascinating history of the area and a city that once existed up to the early 1600 A.D. While at the top of the temple, packed lunches and drinks are served as you take in the breath-taking view as far as the eye can see. Its a perfect end to this tranquil tour before its time to return to the farm and head back to the city. Within the course you will find lines as high as 800 feet above the forest floor. The longest line extends approximately 2300 feet. Once the tour is completed, lunch is provided before the drive back to Belize City.
Travel Style: Classic
All of the highlights, culture, access, and I-can't-believe-we-did-that moments, all at a great price.
Service Level: Camping
Camping most nights with some hotel stays to start and throughout; affordable public and private transport.
Physical Rating: 5 - Challenging
Serious high-altitude hikes, cycling, or other instances of heavy exercise. Come prepared to sweat a bit.
Trip Type: Small Group
Small group experience; Max 14, avg 10
Age requirement: 12+
All travellers under age 18 must be accompanied by an adult.
What To Bring Along:
* Light Close * Reppelant *Tennie Shoe *Sun Screen Lotion *Waterproof Camera *Long Pants for riding
Tour Can Be Combined With:
Inland Blue Hole, Xunantunich, Belize Zoo, Zip line (howling hills), chocolate tour, Iguana sanctuary, atv jungle tour
Tour Includes:
* Water * Lunch * Equipment * Entrance fee to the site * Air condition Private Transportation * License Experience tour guide(experienced)